Start your free trial now
and begin learning new drills, concepts, and strategies - anytime, anywhere with video instruction you can access on the soccer field.
Juggling
STEP-BY-STEP
Setup 4 cones, 20 by 30 yards apart from each other to form a large rectangle. This is the area players should stay in while juggling. If you have a larger group, make the rectangle bigger - players should have adequate space to juggle and make mistakes.

If a player is juggling outside of the cones, instruct them to return to the square

Juggling inside the square increases their skill of awareness, agility, and touch
DRILL CONFIGURATION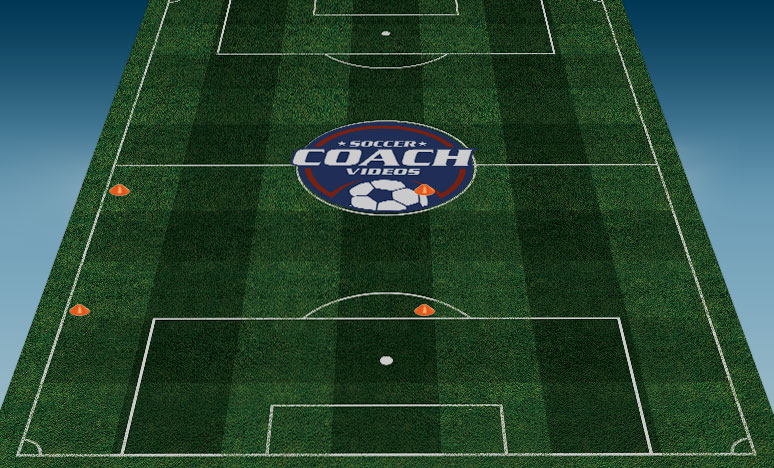 Hey guys, what's going on? It's Chai Nakpiban here and today we're going to be exploring a basic juggling routine.This one is nice and easy for coaches and very helpful for players – especially in game situations.First, setup a rectangle grid about 20 by 30 yards. Next, instruct your team to juggle within the cones for 5 minutes.If you have a younger group, you can teach them how to lightly toss the ball up to their feet to get them a start on juggling.If they're older, you can try to show them the pullback method to get the ball up.Using the bottom of your foot, pull the ball back toward you and flick it up.To keep juggling interesting, you can periodically ask them something like "has anyone juggled the ball 5 times?15 times? "If they have, keep raising the number to keep them challenged.Kids love challenges and juggling is a great way to keep them engaged and challenged, while improving their skills.